Sting à l'Olympia de Paris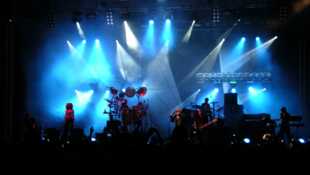 Pop & Rock - Arte - 17 Aout 2017 - Durée : 1h35mn
Classieux et raffiné, l'ancien leader de The Police montait en avril dernier sur la scène de l'Olympia pour présenter son douzième album, «57th & 9th». Une musique pop rock dans le style de son ancien groupe, parfaitement adaptée au live. Accompagné de son fils Joe Sumner et de ses musiciens, il agrémente son show de nombreuses reprises de The Police, comme «Roxanne» ou «Message in a Bottle».